Why IMT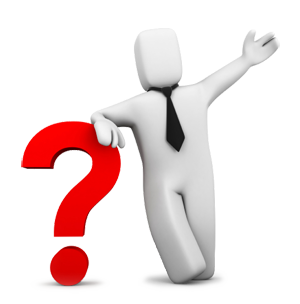 Institute of Management and Technology rests on the slogan of creating world –class entrepreneurs and professionals in the field of Management and Technology. At IMT, students are molded to meet the demand of highly qualified leaders in the industry. We are committed to nurturing unprecedented skills along with good professional ethics through various academic programme, outstanding faculty and good support from the industry.
The institute is nestled in beautiful greenery environment. The campus, with its natural beauty and pollution free surroundings motivates the student for the academic advancement in a friendly manner.
Rich Intellectual Capital
IMT believes in creating the right atmosphere to facilitate learning and knowledge sharing. The Faculty Members are the soul of this institution, with good flair in academics and in their domain areas besides having with rich industry experience. In addition to this, we have a panel of corporate experts both from academia and industry as visiting faculty.
We will provide contemporary management and IT education to maintain a pipeline of "industry ready" and "employable" management and technology professionals. At IMT, student's performances are assessed through a continuous evaluation process, and the appropriate feedback is provided, throughout the period of study. The faculty members are keeping informed with current scenario by presenting papers in the International and National Conferences. Most members of our staff either have doctoral degrees or are pursuing them.
Our pedagogy is student-centric. It delivers quality education churning out young leaders to face the complex global challenges of the competitive world.
• Classroom Instruction
• Courseware for Independent Study
• Lab Sessions
• Language Development Sessions
• Seminars on current management and IT topics
• Live Projects
Students are evaluated on the basis of class participation, home assignments, case analyses, seminars, panel discussions, business games and role plays.
IMT offers high-quality programs in different areas of management and technology to students, through innovative program design and delivery, personalized instruction, strong industry interface, confidence building exercises, research, consultancy and publications. As a of this, the institution is having various clubs like Experts Club, Entrepreneurship Club, Health Club, Nature Club, IT Club, ISTE Student Chapter and Women Development cell.
Own Share Trading Floor and Stock Market Training
The institution is providing platform for training in stock market for students .This will enable them to excel in the trading in stock market.
We are conducting International and National Conferences with wide participation across the world. The participants are getting new insights about the various subjects in both management and technology.
Training and Consultancy Division
The core competence of the institute consists of its highly experienced professionals with managerial and management and IT consultancy experiences. The institute has already established the training and consultancy division offering management and IT consultancy and training services to organizations in business corporate sector and government.
Placements form the core part of our program. Utmost importance is given in enhancing the potential competence of the students ensuring recruitment of the successful candidates through various corporate giants that visit our campus. The placement cell is directed by the Placement Coordinator and is ensuring 100% placement assistance.
The institution is providing free SAP/ERP training to all students .This will help the students to achieve real time insight and enable operational excellence and innovations for the current business process.
Assistance for Bank Loans
The assistance for the bank loans are also provided by the institute to the requested students.
Infrastructure and Learning Resources
The institute has been provided with excellent infrastructure with outstanding library, the computer lab and conference hall.There is a computer lab with 12 hr,Wi Fi internet access facilities.The ever expanding library carries a large number of Indian and International journels on various management and IT domaim.It also has various e-journals like esbco, IEEE, j-gate etc..
The holistic development of an individual is attained through academic excellence and professional competence, personal, inter-personal and societal skills. The holistic development involves our participation in our national dreams and aspirations and our dedication to promote national integration, religious harmony and secularism.